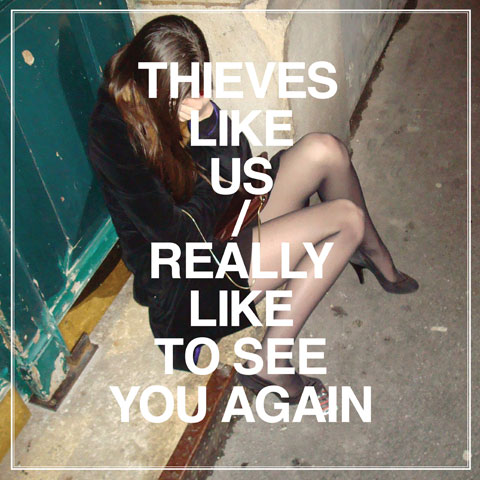 I have some wonderful news for those of you with an insatiable appetite for that alternative-y, new-wave-y, New-Order-y, dance-y stuff: there's a new Thieves Like Us 12" coming out on Tuesday (actually, you can
order it from Shelflife right now
)! I might even go so far as to say it's even better than
Play Music,
particularly "To Joy." Everything you need for a home dance party is there: a driving beat, a melancholy synth line that's to die for, and some equally melancholy and catchy vocals. I don't really need to explain much more.
The other tracks aren't slouches by anymeans. "To Joy" morphed into the title "Really Like to See You Again," "American Skies" is how Miami complains about the economy, and "Desire" has been reworked from the version heard on
Play Music
to drive itself deeper into your head and deeper into your footwork.
Here's the title track, and the "demo" version. You can decide which you like more!
Really Like to See You Again .mp3
To Joy .mp3